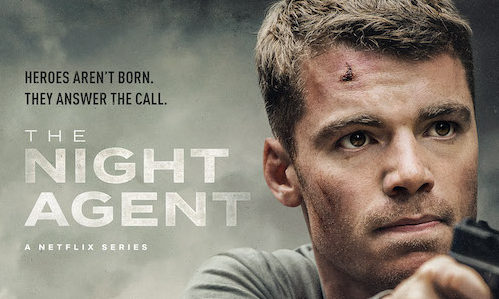 I love it when I 'look for something new' on Netflix and score a home run.
Me and wifey just finished watching The Night Agent and thoroughly enjoyed it.
What it is about? Glad you asked. The blurb on Goolge says:
"While monitoring an emergency line, an FBI agent answers a call that plunges him into a deadly conspiracy involving a mole at the White House."
Corruption you say?
In politics?
No way?
A lesser part of the Night Agent is a reoccurring story about his deceased father. His father was also in the FBI and died in the middle of a personal scandal.
Like LukeSkywalker and plenty of others, The Night Agent, Peter Sutherland wanted to know the truth. He wanted to know if his father was who he thought he was.
Whether you REALLY know someone is important but it's nowhere near as important as knowing who YOU ARE.
I was listening to Natalie Franke's podcast this morning. She spoke about a low point in her life when she was depressed and sounded nothing like the chipper voice we hear in her podcast.
She was strugglin.
Stagnant.
No va. (Spanish, not a misspelling of an old Chevy.)
And when she didn't move forward her husband rattled off some of her attributes and accomplishments and told her, don't forget who you are.
I loved that so much I hit rewind and listened to it again.
I resonated so much with this because I AM a teacher.
It's in my bones.
My DNA.
My soul.
As much as I try to fight it sometimes, it always comes back around. Whether I'm launching a new educational product or answering a question on social.
I used to fight it but now I greet it like an old friend.
"Oh, you're back…"
Knowing who you are makes doing what you do so much easier. And you feel so more satisfaction and fulfillment from what you do.
Your decisions get easier and there's a flow that you get into that you just can't manufacture artificially.
And if you're not 100% sure of who you are, what do you do?
Move forward.
Do stuff.
"You have to make mistakes to find out who you aren't. You take the action, and the insight follows: You don't think your way into becoming yourself."
Anne Lamott
Adam