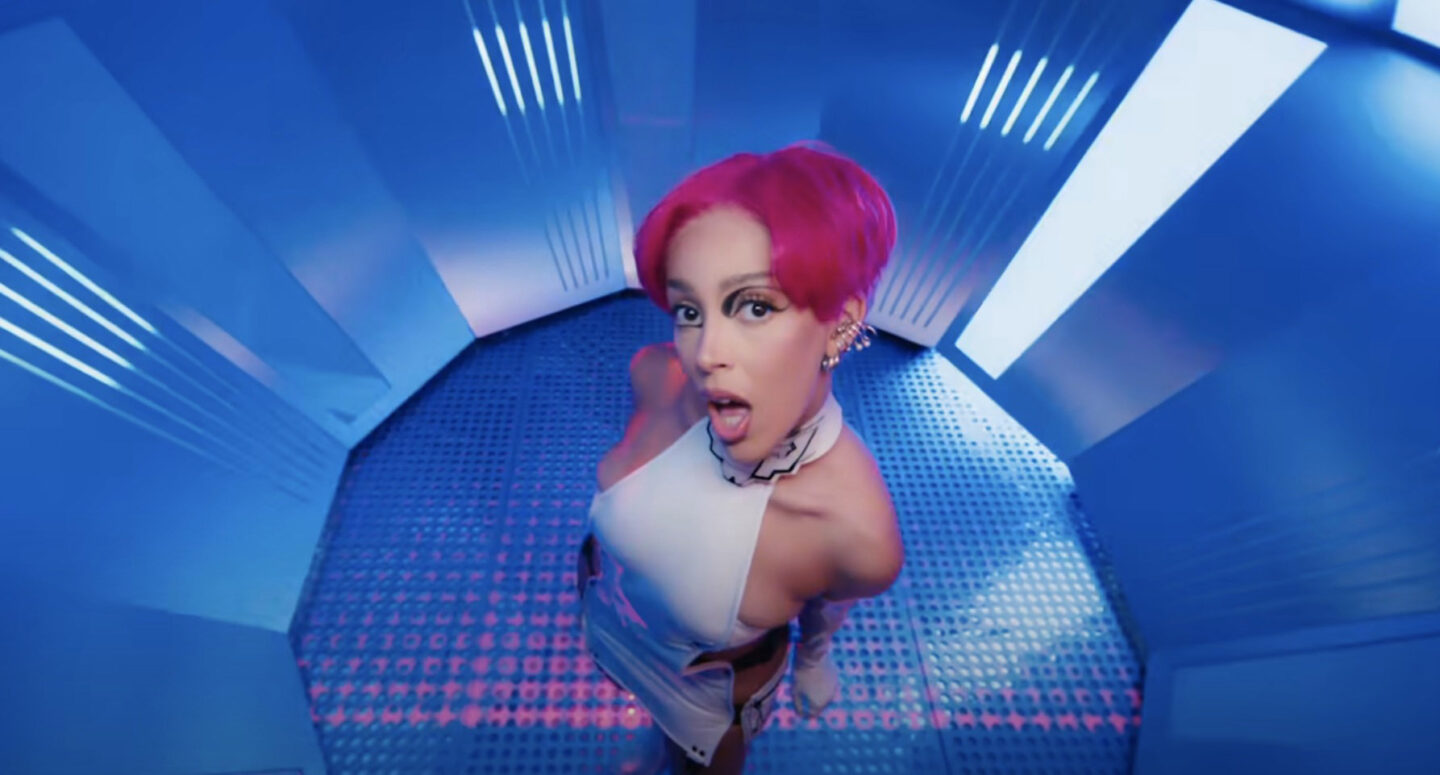 I went to the bank the other day.
I don't normally listen to the music there but this time it was Doja Cat. I love Doja Cat! And it was one of my favorite songs, Get Into It (Yuh).
I thought my bank was way too conservative for something like Get Into It (Yuh). But turns out, I was wrong.
As I stood in line the next song came on. Titi Me Pregunto by Bad Bunny.
Bad Bunny's on? And in Spanish?
No way…
It seems I wasn't wrong after all. The music was coming from MY cell phone.
When I reached my hand into my pocket for my wallet, I must have pressed the play button on my phone. So my music was playing loud in the bank and I didn't even know.
This reminded me of something I heard Abraham Hicks say. You cannot see beyond your belief.
At the beginning of my banking visit I believed my bank was cool. By the time Bad Bunny came on that belief was broken.
Belief works like this in every area of our lives.
But there's good news…
You can train yourself to believe. In anything! And if you believe it, you can have it. You can be more, see more, have more, and do MORE.
The secret though is we have to build belief one brick at a time like a brick wall. You do it thru mediation, affirmations, training your emotions, habits, feelings, etc.
Not only will you believe what you want, you'll know you can get it.
But what about the "how"?
That's none of your business.
Miracles and big solutions come from the unknown. Analyzing and trying to 'think more' is about as helpful as driving your car with your feet.
You can do it, but I wouldn't recommend it.
Adam
adamstreet.net